for "space holders" of transformation processes
We are targeting a curated group of maximum 15 experienced "space holders" of multiple transformation processes (coaches, consultants, trainers, facilitators, healers etc.) per retreat. Our intention is to bring Gamechangers together who are working with others on the transition to create and strengthen regenerative systems, and together experiment with co-creating regenerative spaces for ourselves and others. 

Through the retreat, we want to bundle our expertise and energy to enrich and support each other for the long haul of transforming society and the world through the BANI (brittle, anxious, non-linear, incomprehensible) times ahead of us. 
As hosts, we will hold the space for co-creation to emerge as we move together with an open mind, open heart and open will.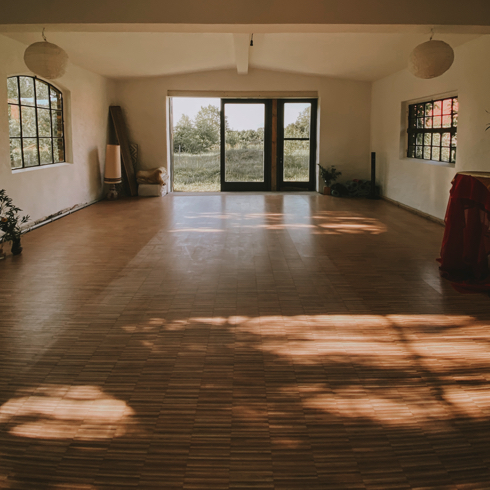 Next retreats:
24-27 January, 2024
29 May – 1 June 2024
October, 2024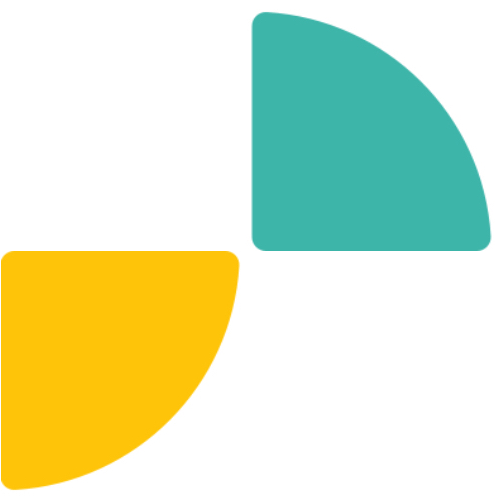 We invite you to the incredible location of Gut Stolzenhagen (around 1h away from Berlin, Germany). The Gut is embedded in the Unteres Odertal National Park with a community of 40 people, and is also home of the renowned Ponderosa international somatic research and festival space.
During this retreat, we as your hosts will create a loose framework based on the Open Space Technology, facilitating as little as possible and as much as needed, for the group to build trust, open up to share and experiment together, and dive deep individually and collectively.

All participants will be invited to offer, lead or co-create experiences, conversations and moments for all to dance, dialogue, move, meditate, reflect, and co-create different ways of being and relating. Everyone will be encouraged to "vote with their feet" by attending only the activities and conversations which are really energising and enriching them, and taking all the time and space to rest, regenerate and be with themselves. Healthy boundaries are key!
The intimate, deep and reflective nature of the retreat will be supported by the magical, natural environment that Gut Stolzenhagen offers, and the fact that all participants will be living, eating and relaxing in the beautiful house and environment co-created by Christa, her family and the Gut Stolzenhagen community over the last 25 years. 
The accommodation in Gut Stolzenhagen will be in and around Christa's house. There are shared rooms (2-4 people per room), a small amount of single rooms (we aim to keep these for people who need them) as well as the option to sleep in tents, bungalows or a camper (mostly during the summer retreats).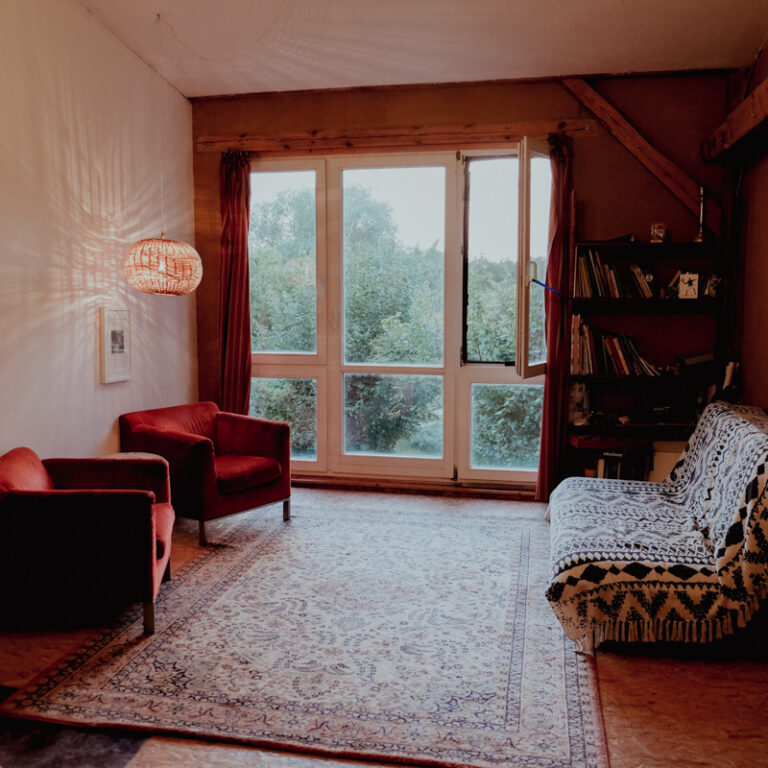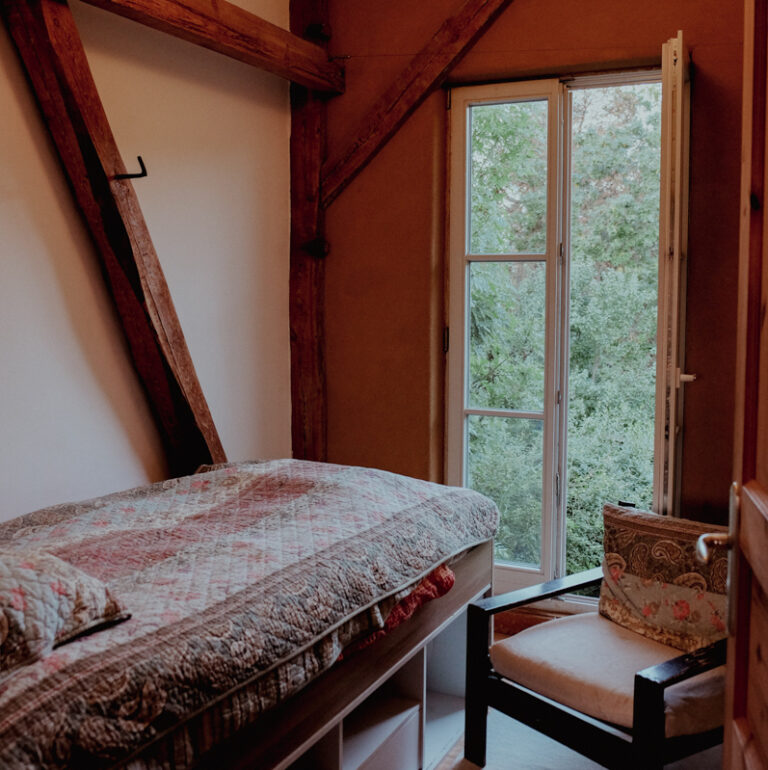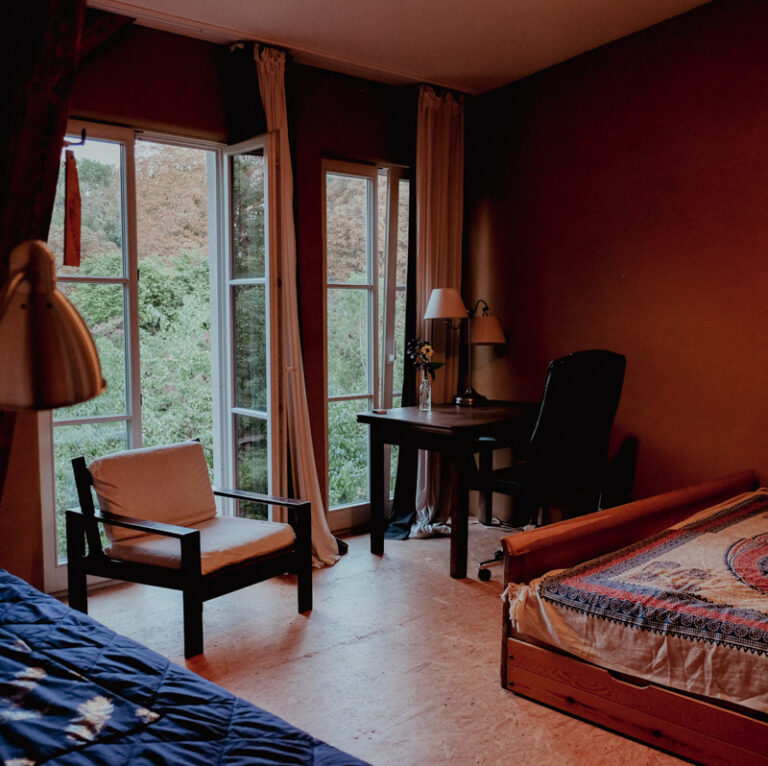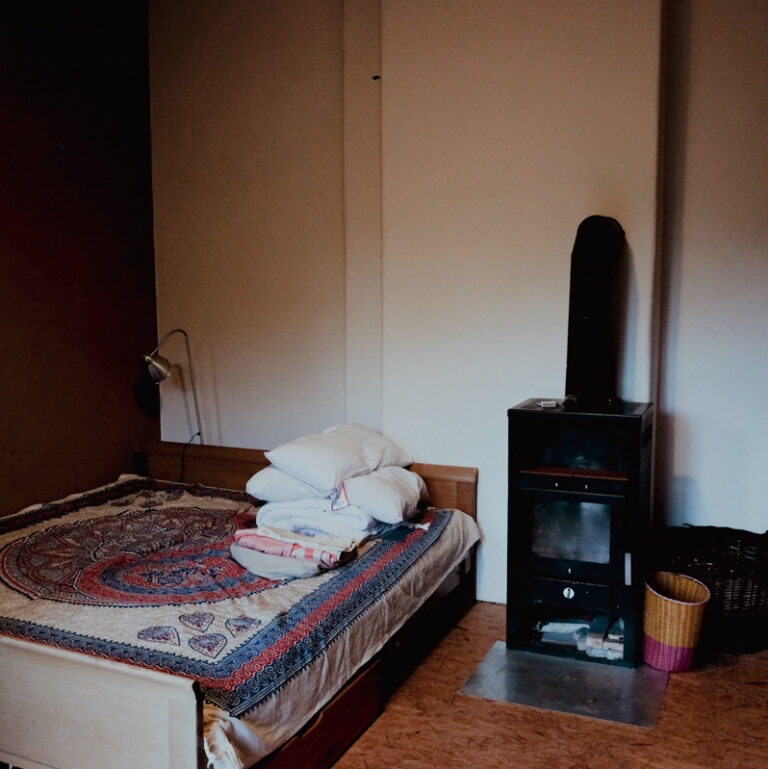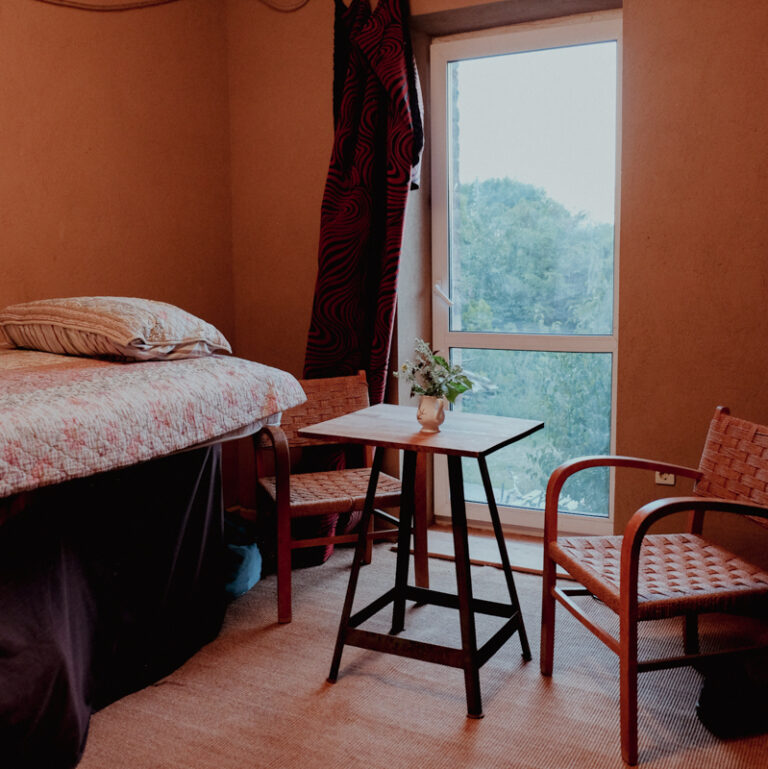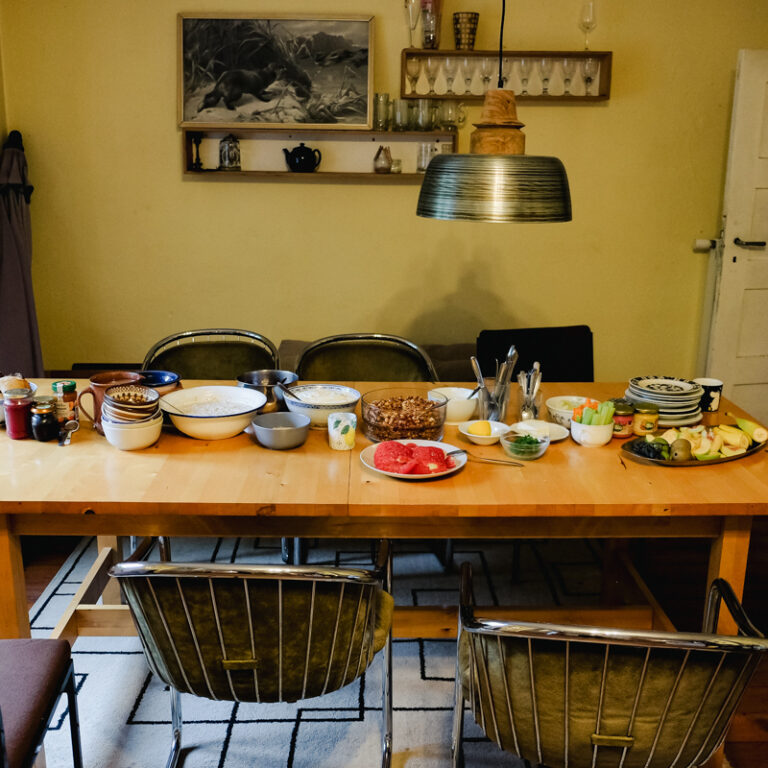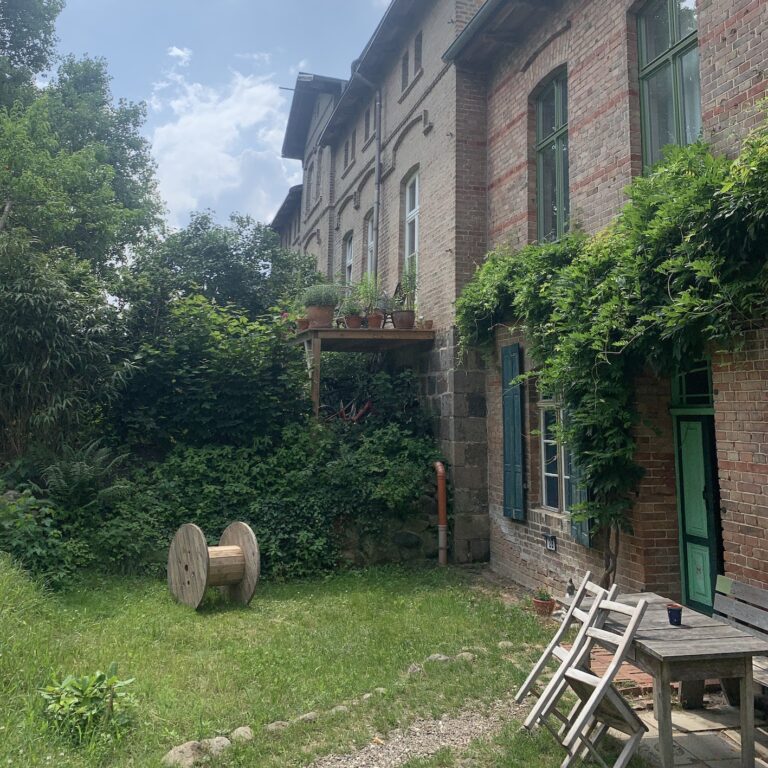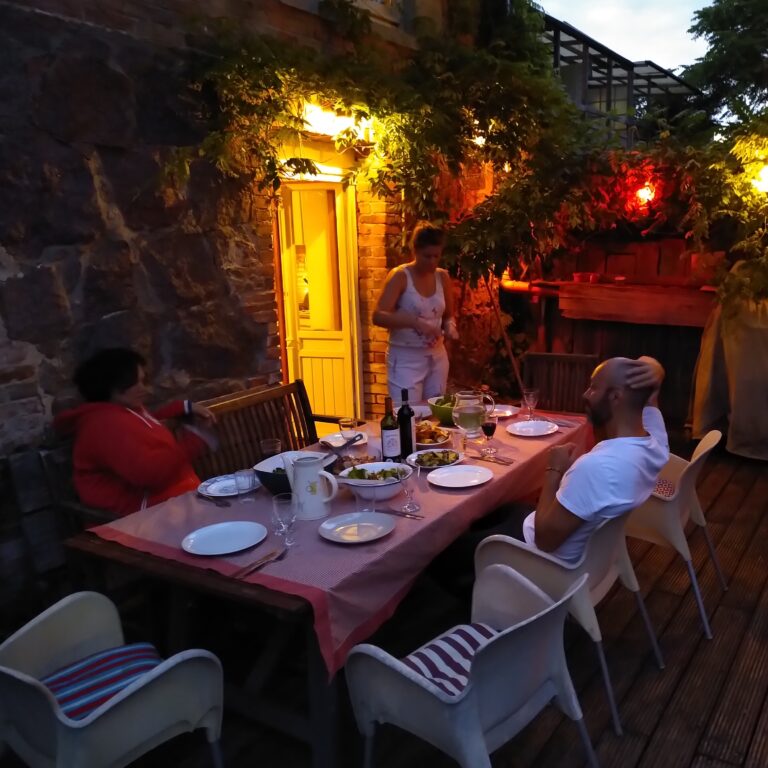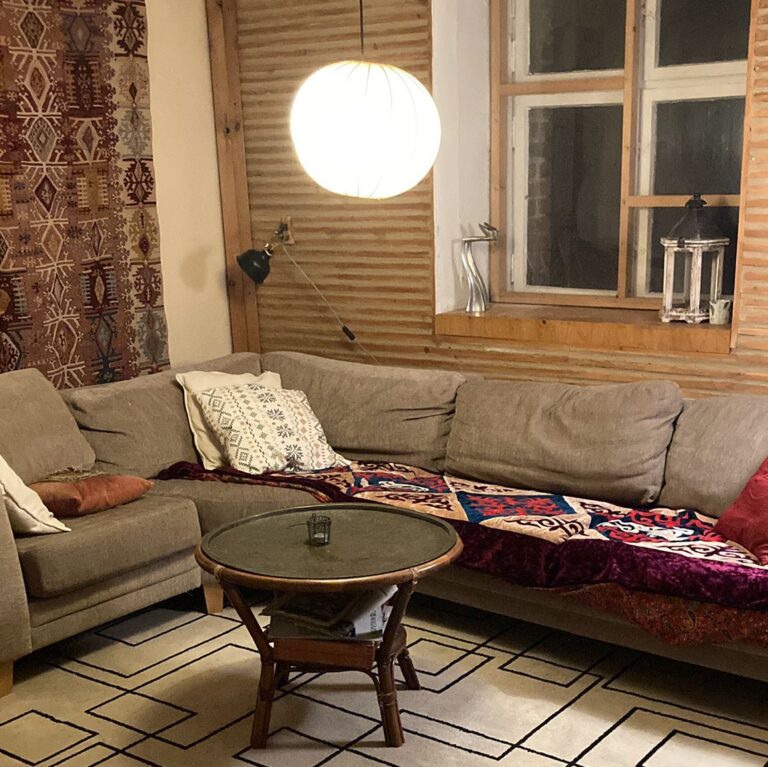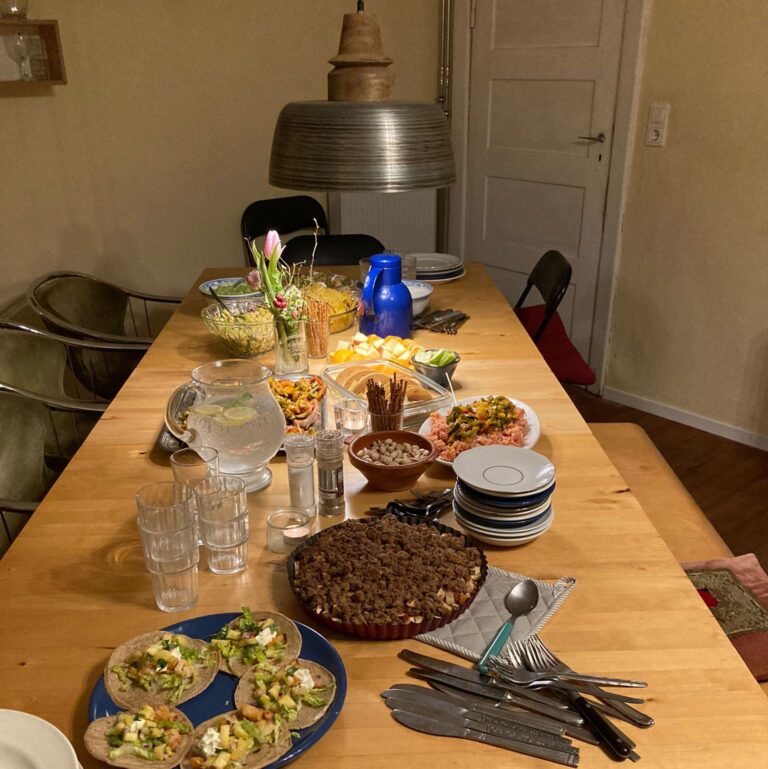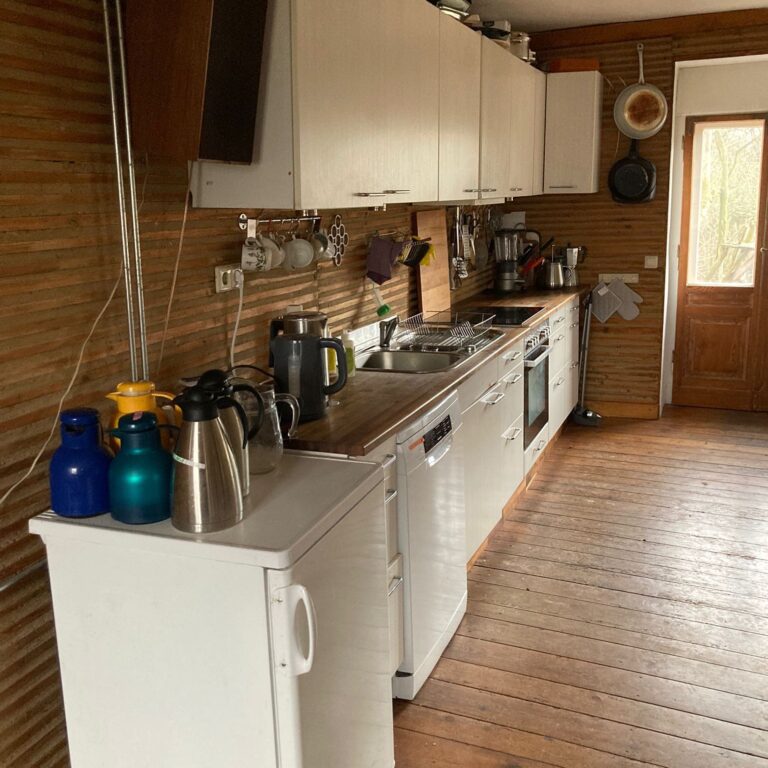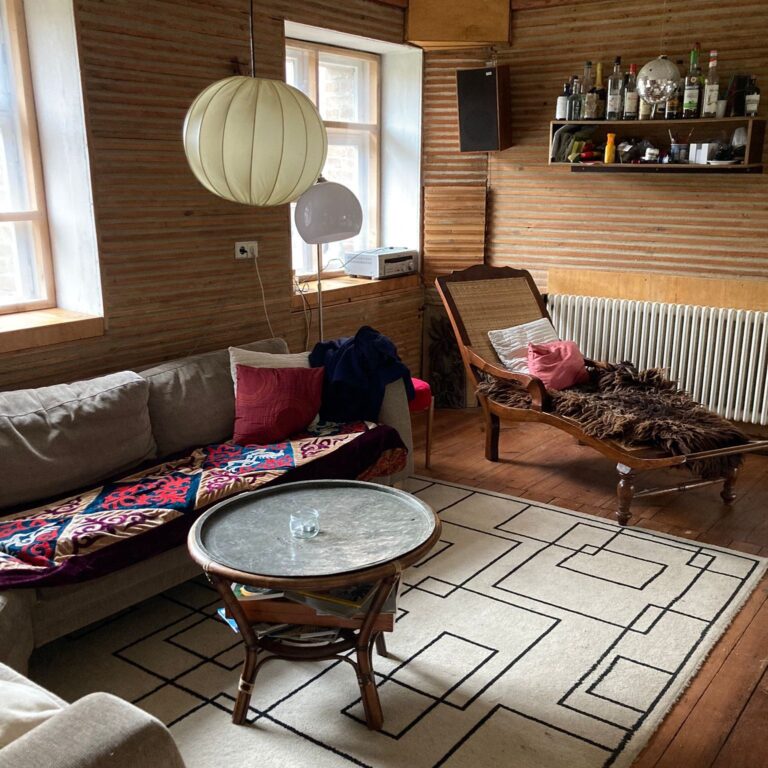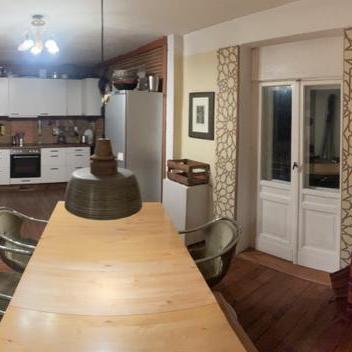 Impressions from Christa's house + garden
Photo credits: Cari Merriam; Leonie Scholten; Julia Hoffmann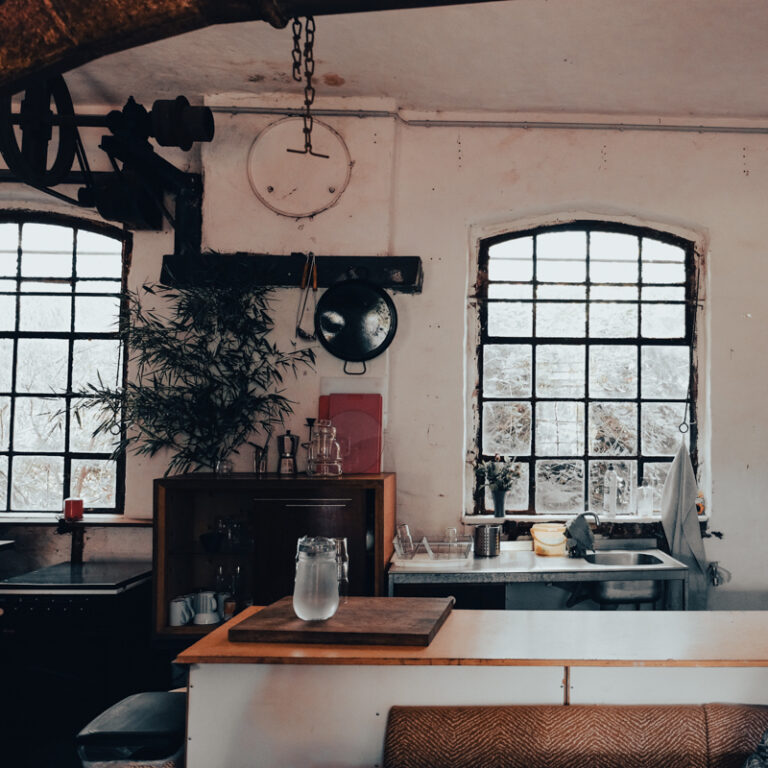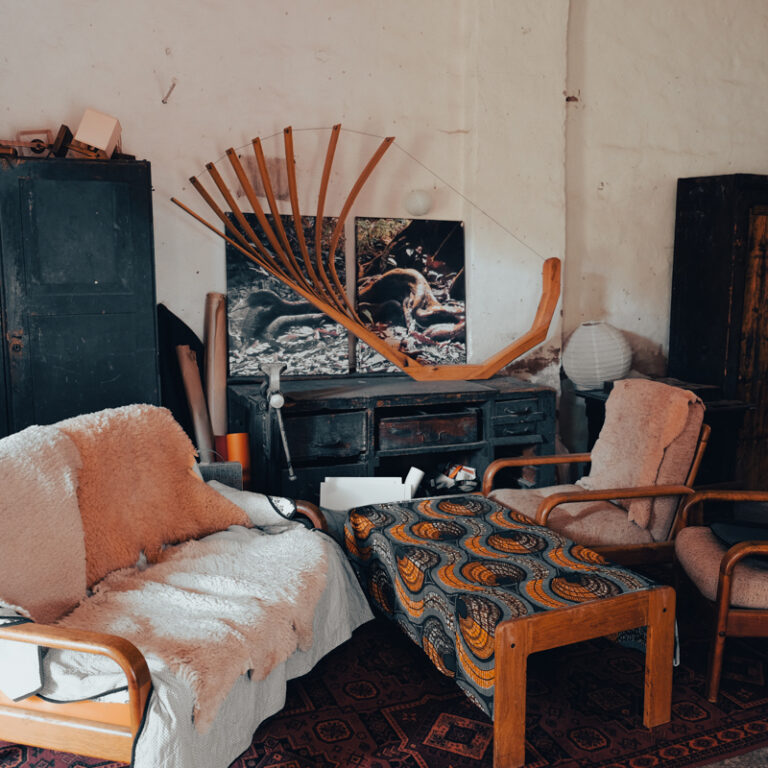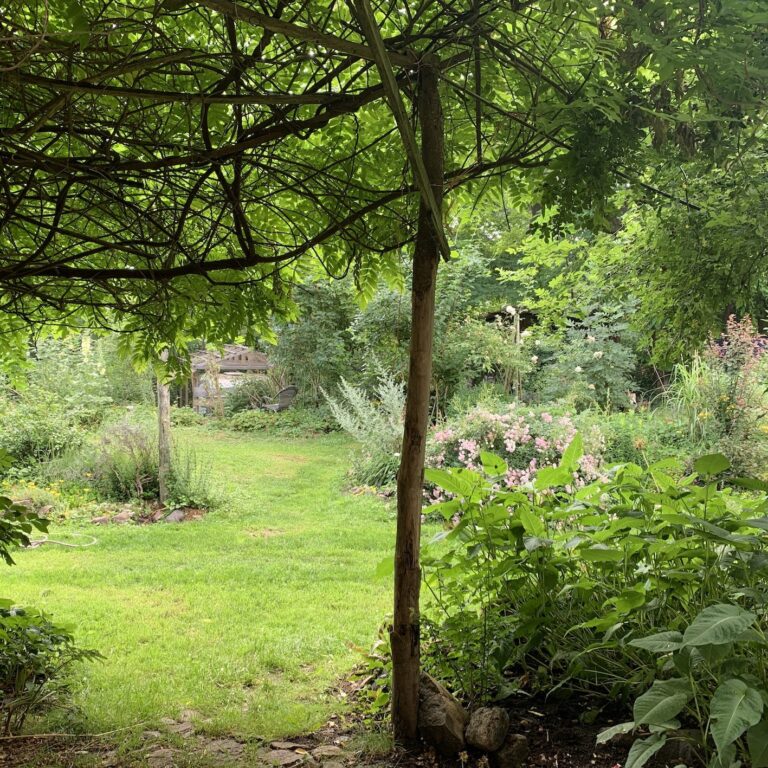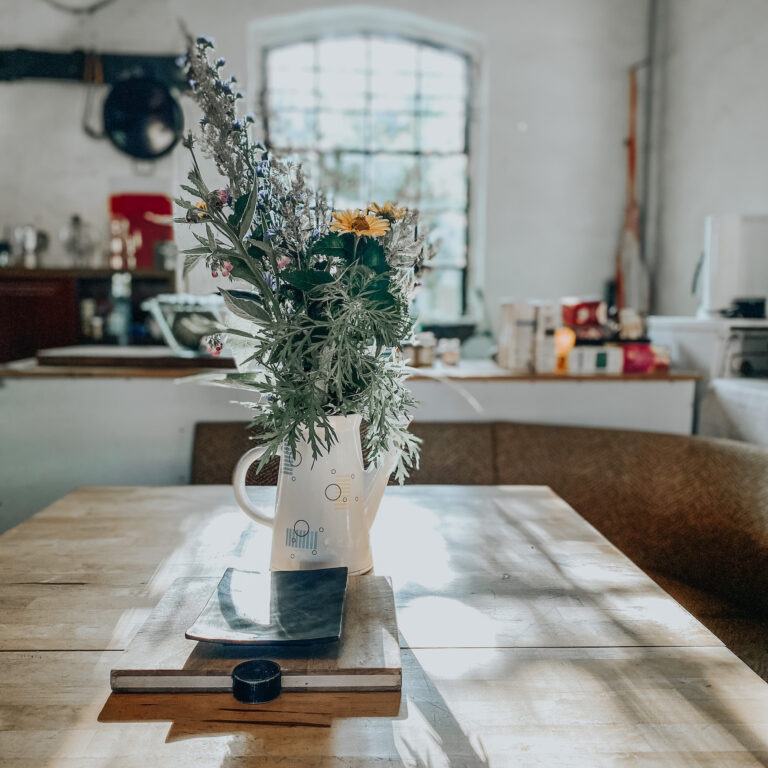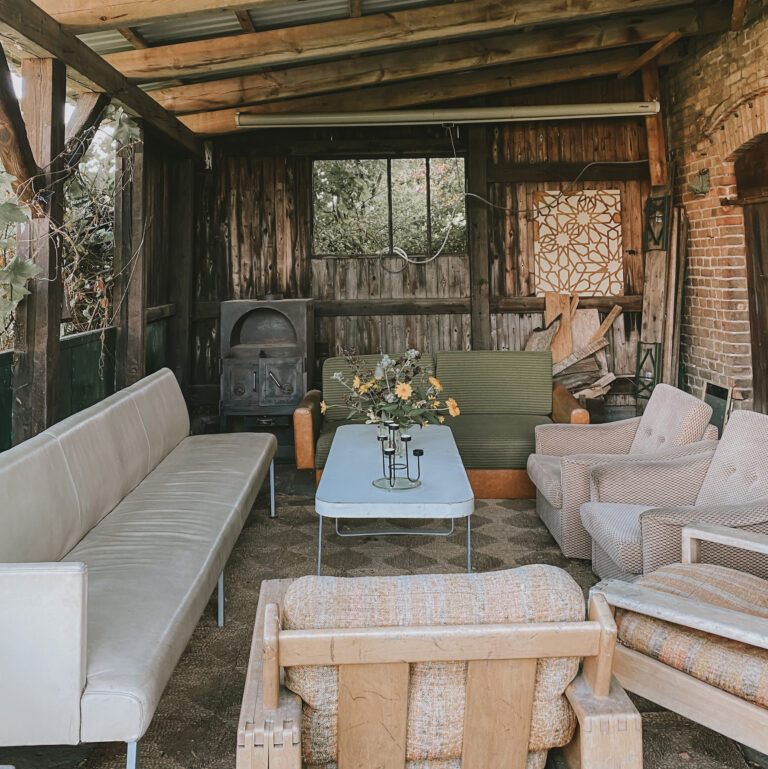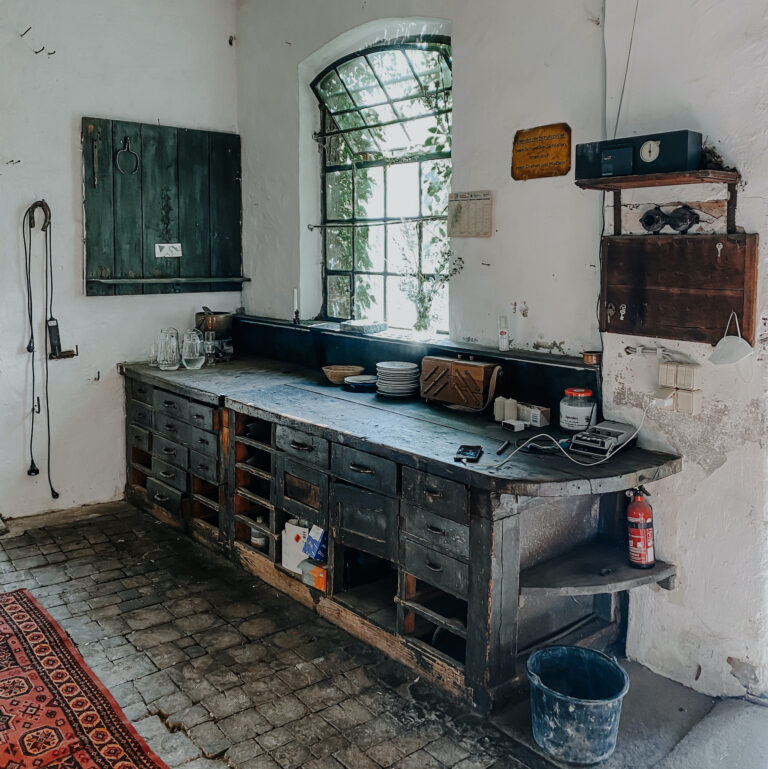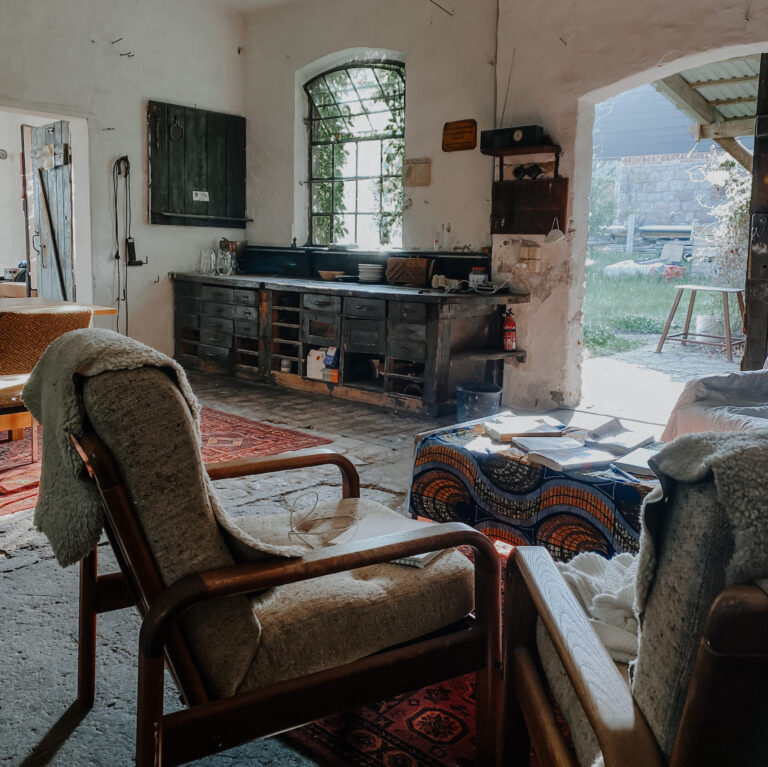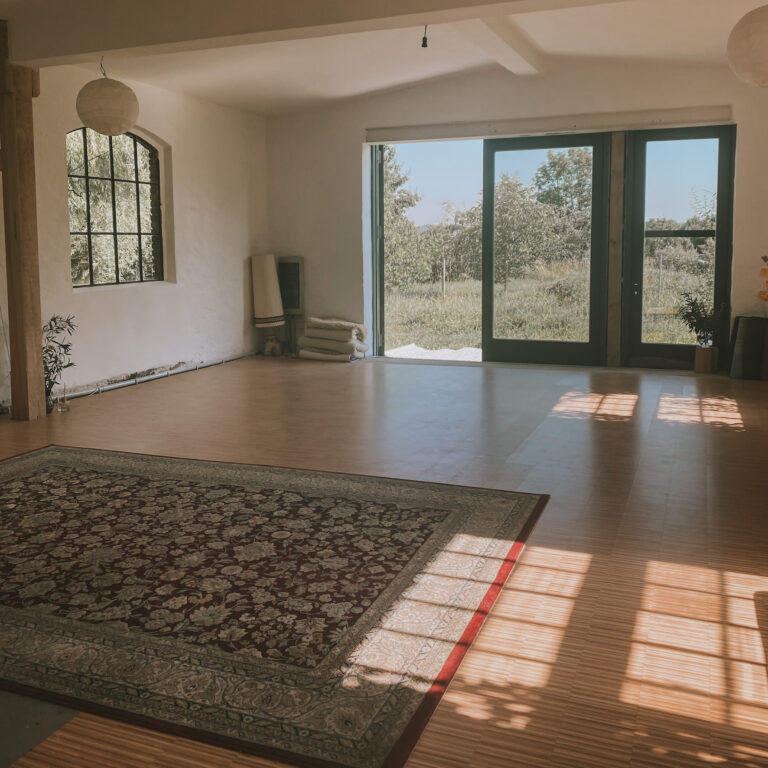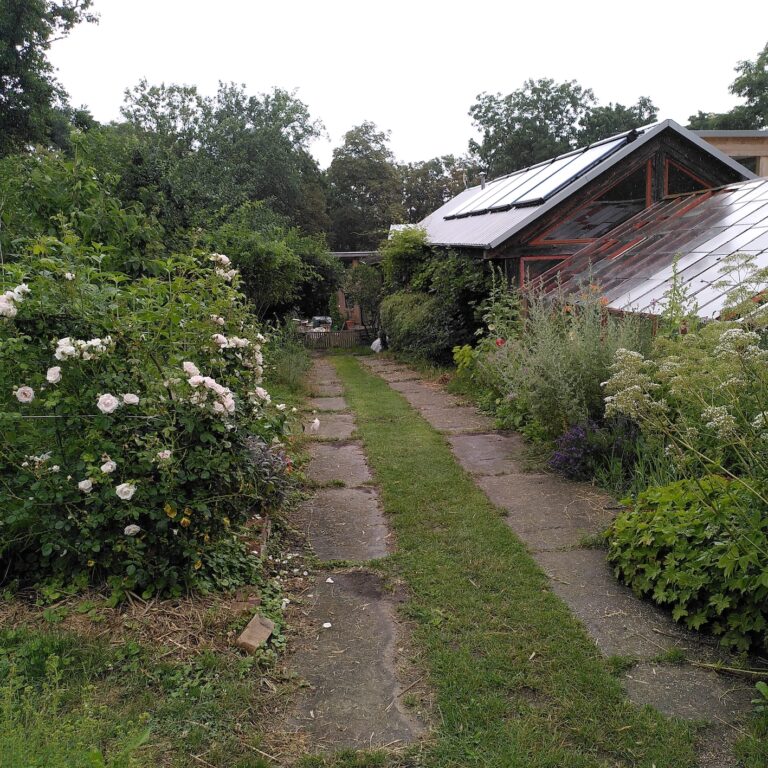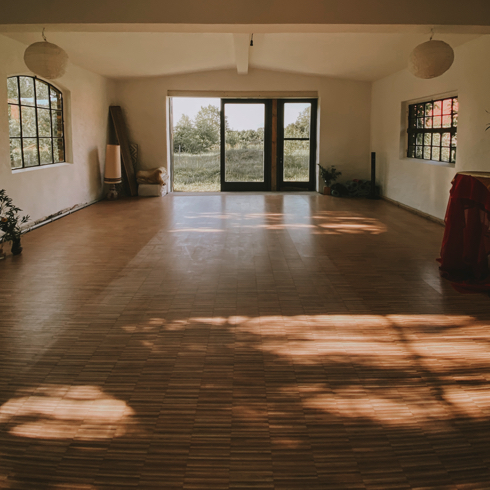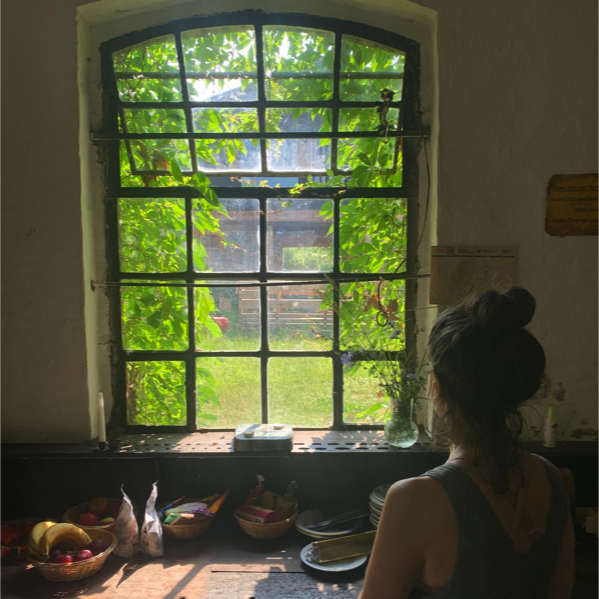 Impressions from the "Schmiede" + surrounding areas
Photo credits: Cari Merriam; Leonie Scholten; Julia Hoffmann
The various indoor activities will take place in the "Schmiede", a renovated workshop for the former industrial farm which was based in the Gut. The space breathes light, regeneration and introspection (see pictures). 
For anything outdoors, the Gut offers a variety of options (e.g. a sauna, various gardens and spaces from Ponderosa), next to everything that the beautiful nature Unteres Odertal National Park has to give (e.g. swims and walks along the river or neighbouring towns, lakes and so much more).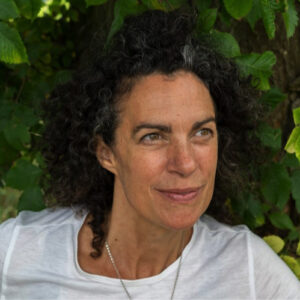 My purpose as a Steward of transformation has always been in service of creative alchemy. It is my curiosity which drives me to investigate the depths of the connection between Trauma-Informed Embodiment and its potential to strengthen resilience in any system.
What I am passionately nourishing this year, whether in my therapy practice, with organisations, in my "Radical Presence" sessions, or in retreats in nature: to host spaces for people who are co-creating a more equitable world, in order to sense into their individual realms, which in turn cultivates the potency to make a regenerative impact on the collective.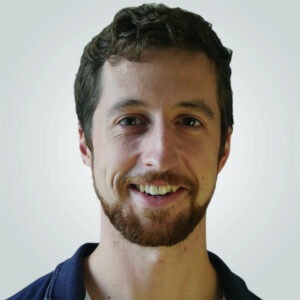 For more than a decade, I've been accompanying nonprofits, social businesses and companies to be impactful in creating a regenerative world whilst being healthy places to work. 

In holding these processes of individual and organisational transformation, I've learned the importance of self care and setting boundaries; of co-creating with and relying on others; of appreciating conflict when it arises as a precious chance to learn and grow.

Offering spaces for us Gamechangers to come together and experiment in creating new ways of working and regenerating is a personal dream come true.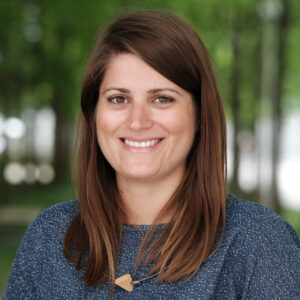 I have been on an intense personal and professional transformative journey (full of emotions, change and growth) for the last two years as I have been following my call to work with Gamechangers to co-create a healthier, more meaningful and regenerative world.
I have experienced and am passionate to share the magic of providing and hosting spaces for personal regeneration to be able to take care of yourself and get into a body-, spirit- and mind-set that enables sensing, co-creation and the emergence of what is needed to transform.
When will the retreat take place?
Starting 2024 with purpose​
Wednesday, 24 January (starting with dinner) – Saturday, 27 January (finishing around 3pm)
Application deadline: 17 December, 2023​
Harvesting and Regenerating
Wednesday, 29 May (starting with dinner) – Saturday, 1 June (finishing around 3pm)
Application deadline: 5 May, 2024
How will we curate the participant group for each retreat?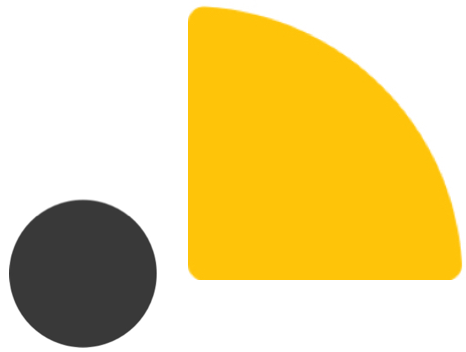 Step 1 is for you to fill in a short application form until the shared deadline per retreat.
Once the application deadline has passed, we will look through the profiles of all applicants and try to create the most diverse and interesting group of people for the retreat to enable expertise sharing, co-creation and emergence to happen. 
We will then get back to you latest two weeks after the application deadline with the next steps. In some cases this means having a video chat with you, for both you to meet us and us to get to know you a bit better. When we already know each-other, we will directly let you know about your participation.
What is my contribution to the costs for the retreat?
We want to be fully transparent with the costs and requirements of organising this retreat, as the aim from our side is to make this magical moment happen, making it available to those of different income levels, and ensuring a fair value exchange for all.
The costs of each person's attendance for the 3.5 day-retreat will come to 855-915€ (depending on your choice of accommodation) which includes:
Food and catering

(155€ per person for the food for 9 meals + cook).

Accommodation

(for your entire stay incl. sheets + towels: 100€ single room, 70€ collective room (2-4 people), 40€ to sleep in a Camper or borrowed tent)

Facilitation, hosting and studio fees

(660€ incl.

organisation, facilitation, hosting,

workshop space, cleaning

)
We aim to make this retreat accessible to people of any income, background, ability, sexual preference and gender. Please do reach out if you would like to attend but are unable to pay this amount (we can offer a limited amount of spots with a reduced rate), have any safety concerns or have any other questions.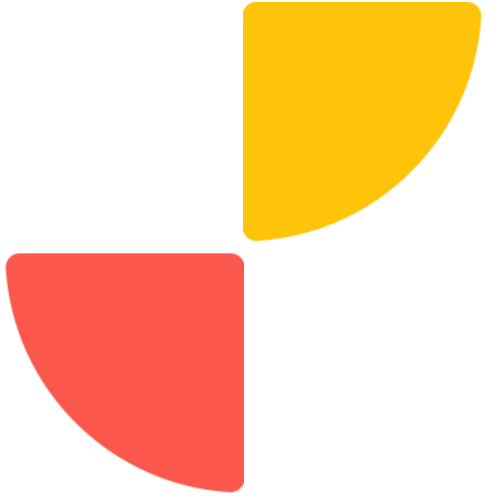 We are looking forward to receiving your application:
If you have any further question or suggestion please write us:
© 2022 Purpose+Motion GbR